The Heavy-Duty #3 is a durable lifting system.
A unique design that is adjustable from 38″ to 49″ to fit into numerous work spaces. This gantry crane is rated for up to 2,000 lbs and powder coated for durability.
Heavy-Duty #3 COMPLIFT Features:
Portable
Sets up easily with no tools required
Lifts load with hydraulic hoist and rolls out on twin aluminum channels
Height adjustable from 38″ to 49″ (measured from top of beam)
Hand truck mounted equipment rolls onto elevators for rooftop service
Beam carried separately
Rated for up to 2000 lbs. lift capacity with an 8″ lifting range
Powder coated for durability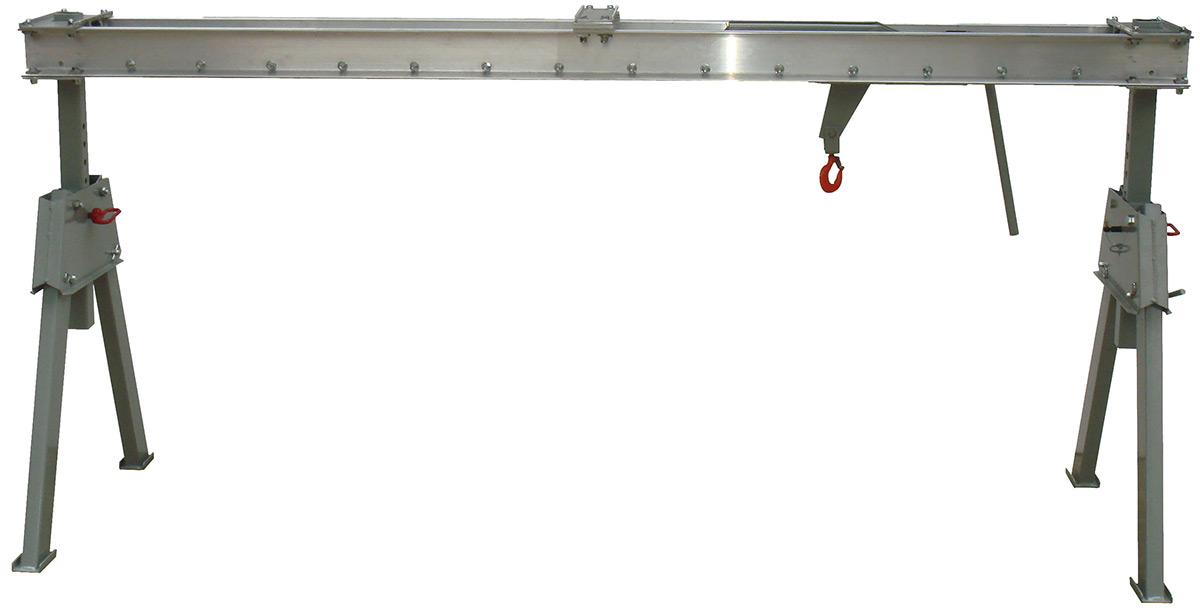 Part No. 1330-1   
Specifically designed for chillers or rack systems
Ready to buy your own COMPLIFT product? Find a vendor near you!