The Light-Duty #1 is the ultimate lifting system.
A unique design that is adjustable in height and length to allow it to manipulate it into numerous work spaces. With its light weight frame and portability, this gantry crane is ideal for making that three person job into a one person job while saving you time, money and your back.
Light-Duty #1 COMPLIFT Features:
Portable
4 pin assembly in under 3 minutes with no tools required
Includes trolley for chain and or electric hoist
8 ft beam easily straddles truck beds for safe loading and unloading (longer beams available)
Legs adjustable from 5.5 ft to 8 ft in height and adjustable in width to fit most lifting situations
Rated for up to 600 lbs. load capacity
Light weight strong steel frame is powder coated for durability
Meets all OSHA requirements. Certificate included
Color options to match work environments: Grey for general use; Safety yellow for safety related fields; Hunter green for the Ultimate Game Hoist, BUCK UP.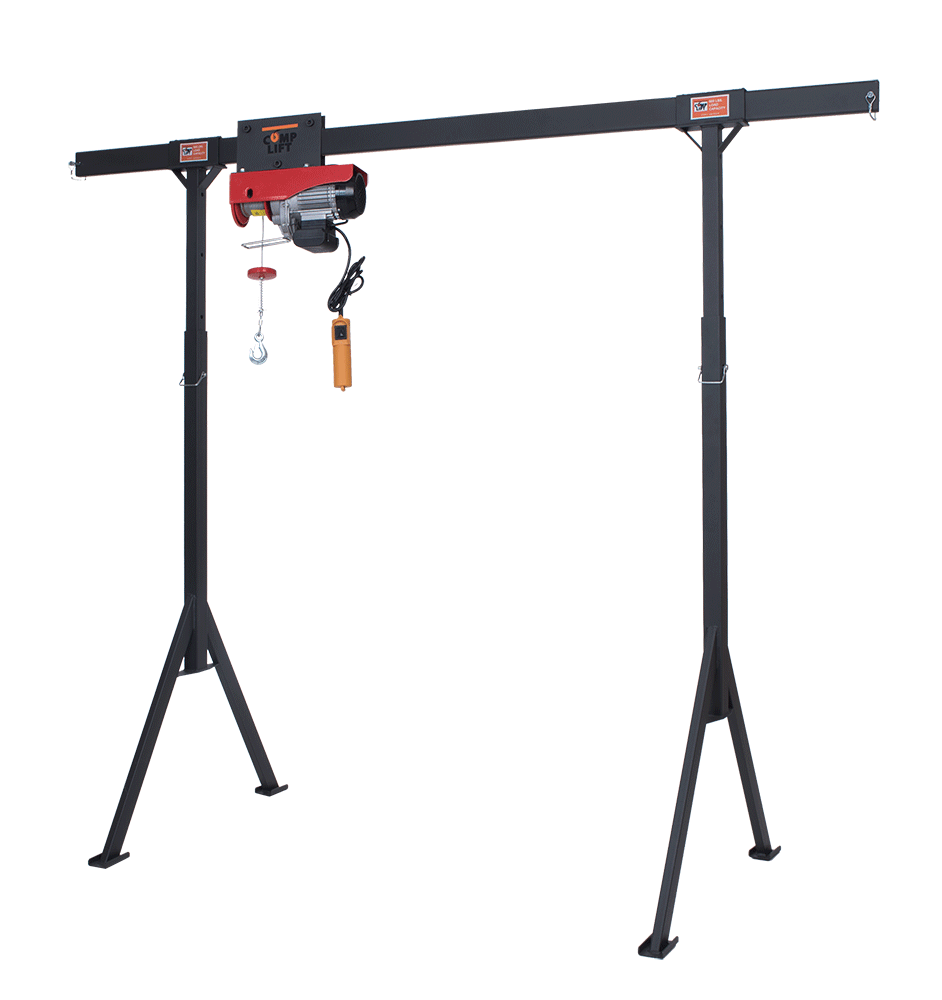 Part No. 1348-1 (Trolley included for Chain Hoist)
Part No. 1348-21 (Trolley included for Electric Hoist)
Hoist sold separately
Accessories for Light-Duty #1 COMPLIFT